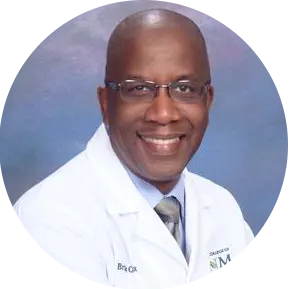 Licensed Naturopathic Physician
Dr. Brian Cox is a highly trained licensed Naturopathic Physician (ND or NMD). He provides a high level of individualized care to his patients both domestically and internationally. Dr. Cox is trained as a family care physician and treats both acute and chronic conditions, but has a passion for treating Cancer, and Chronic Illnesses like Diabetes, Obesity, and GI Complaints. He believes in using 'Food as Medicine' as a starting point for his patients.
In states where Naturopathic Medicine is not yet licensed, like Florida, he does not work as a Naturopathic doctor but as a medical consultant and assistant to the physician(s) and their patients. He does not treat or diagnose in those states or act as a primary care physician. He will however assess and make recommendations that the directing physician agrees on. Please feel free to ask him about supporting legislation in your state. His focus is to employ the most natural and holistic therapies available to stimulate the body's internal healing while fostering new habits and traditions that will produce and maintain the most optimal health possible. He sees patients from all over the world via office visits, at the patient's home or location, and via phone or Video conferences (Tele-Medicine).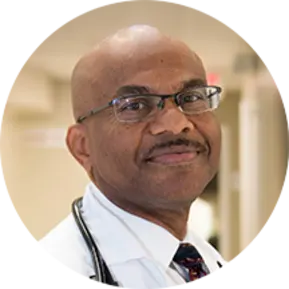 Dr. Calvin Higgins was born in Kingston, Jamaica. He came to the United States in 1979. He attended Cornell Medical School and graduated in 1985. In 1998, he completed his residency at Lenox Hill Medical Center in Manhattan, New York in Internal Medicine. In 1998 he moved to Florida and completed 3 years in office-based medicine. He then moved onto hospital-based medicine in 2001 to present. Dr. Higgins has a great core for alternative medicine. He always encourages his patients to seek lifestyle changes in diet, exercise, meditation, and mental wellness, just to name a few.
Licensed Naturopathic Physician
Dr. Shelmire is a graduate of National University of Health Sciences, IL. She was one of five licensed Naturopathic Physicians in Louisiana and served  as the Treasurer for the Louisiana Association of Naturopathic Physicians. She is professionally licensed and trained to use several modalities including Botanicals, Homeopathy, Hydrotherapy, Nutrition and supplements, Lifestyle and psychological counseling, physical manipulation skills, Minor surgery, IV and Injections, and Modern diagnostic and laboratory testing and Infrared Sauna therapy.
Veronica Carles was born and raised in Caracas, Venezuela. She is bilingual in both English and Spanish.  She moved to the west coast in 2006, where Veronica attended Seattle Pacific University and graduated Magna cum laude from nutritional sciences. 10+ years of experience as a dietitian, have led her to develop different areas of expertise; her focus is weight management, functional nutrition, and sports nutrition.
It was her own process of transformation and growth that originated from her personal journey of losing 60 pounds which led her to develop this real and authentic connection with her clients. Truly relating and sharing her insights is what allows Veronica to guide you through your own path of wellbeing. She beliefs her true passion and calling in life is to motivate people, so they are inspired to find balance and discover a place of fulfillment, acceptance, and heighted nutritional knowledge.
Her principal objective is to show you a real-life person with similar struggles as you, with the intention of revealing how she pursues balance; so, you can learn to achieve it yourself. She looks forward to establishing a real connection with her patients and helping them achieve their goals with dedication and uplifting energy that drives determination and commitment.